If a picture speaks a thousand words, how many words does a pictogram speak?
Not many, it seems. Meet Siine: QWERTY plus pictograms. Its value proposition is that you'll take less taps to write out a phrase or sentence than a normal keyboard. Less taps maybe, but a helluva LOT more time — since you'll spend ages browsing its  library of pictograms to find the right icon.
See, you really can type out multiple words just by tapping on different icons or by tapping on a single one multiple times. BUT you'll either waste too much time fiddling with your message (scratch that, maybe this word is better) or discovering new stuff on the keyboard (ooh, what happens if I tap this one more time?). At one point, I totally lost my train of thought while scrolling thru the icons in the menu.
To make matters worse, they've even attached a marketplace to the keyboard itself called the Siine Gallery where you can download even more pictogram sets. Hooray, more icons to waylay me from typing and getting things done!
Granted, the icons are somewhat of a feature that's tucked away to the side and you still have the QWERTY for back up, right? Wrong. The standard keyboard itself sucks big time. The return key isn't in the usual place and the backspace doesn't register long presses for continuous deletion.
In my honest opinion, Siine is more a toy than a keyboard. I really don't want my keyboard distracting me from the serious job of converting my thoughts into words. I'm having a hard time as it is thinking without having my own keyboard getting in my way.
If you want to try it out though, you're welcome to download it from the Android Market here or just check out their demo video: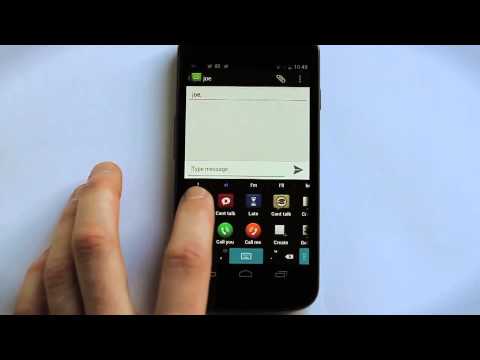 So is this keyboard a Siine of the times? Or a Siine of things to come?