Monthly Archives:
July 2011
There has been a lot of hype surrounding the new 'thumb' keyboard (on the new iPad 2 and on SwiftKey for Android), a novel keyboard layout for tablet users aimed at facilitating typing on the go via two-thumbed text entry.
The thumb keyboard splits the traditional QWERTY keyboard into two; allowing your thumbs to reach all the keys. So you can walk, chew gum AND type at the same time: one would have thought a basic requisite for any 'mobile' device. But until now, tablet keyboards haven't allowed the user to type with any confidence while on the move… or, in fact, away from any flat, stable surface.
There are a number of reasons for this, not least is the unnatural layout of the QWERTY keyboard. This system, designed for two hand/ten finger text entry, means users would require a third hand to hold and steady the device.
The other option is to hold the device with one hand and type with the other — an infuriating experience — because while one hand may be familiar with one side of the keyboard, what happens when it crosses to 'the dark side'? Crossing this great divide can be like learning to type all over. From a usability perspective this technique is disastrous; not only is your typing hand unfamiliar with the opposite side of the keyboard, it also has to travel great distances to reach each key. These problems reduce event the most fluent touch typist to a two-finger hunt-and-pecker.
Another major design flaw of tablet keyboards is the lack of tactile feedback. The QWERTY keyboard layout only works when key positions are committed to memory and when there are tactile references:
the nubs on 'F' and 'J' keys
the reassurance of a protruding and springy button
each with well defined edges under each fingertip
and a discernable gap between each key.
These send an error report straight to your brain when you mistakenly press two buttons at once. All these cues are completely absent on the smooth, cold touchscreen.
While some tablets attempt to give haptic feedback — tiny vibrations when a key is pressed — this gives no indication whether you've hit the right key. So rather than attempting to give the user useful feedback, most tablet manufacturers opt for the gimmicky false reward vibration for any random stab within the perimeter of the entire keyboard.
This lack of helpful tactile feedback makes it almost impossible for anybody to type without constantly looking where their fingers need to go next. This in turn makes it impossible for users to walk and type at the same time without causing grievous bodily harm. Or worse. It's why we have laws about texting while driving.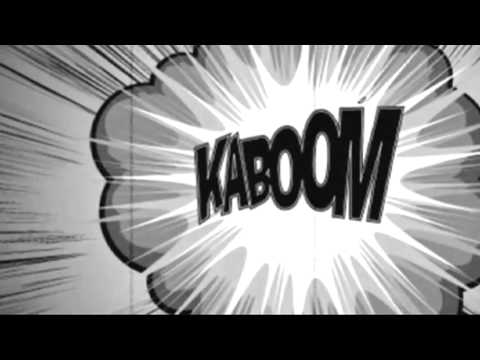 So what are the possible solutions?
Some devices give feedback in the form of sound. But can sound serve as a suitable reference? At the moment, a singular sound for all keys is barely adequate. Again, the device gives no accurate, key-specific feedback.
Hopefully I'm not the only one who thinks we deserve a better user experience.
So while the thumb keyboards attempt to facilitate typing on the go, they still succumb to the major usability pratfalls of tablet text entry. What's worse, they reduce you from your eight most dextrous digits to your clumsiest two.
Is thumbing dumbing it down as well as slowing you down?
If so, where do we go from here?